On newsstands March 14, 2019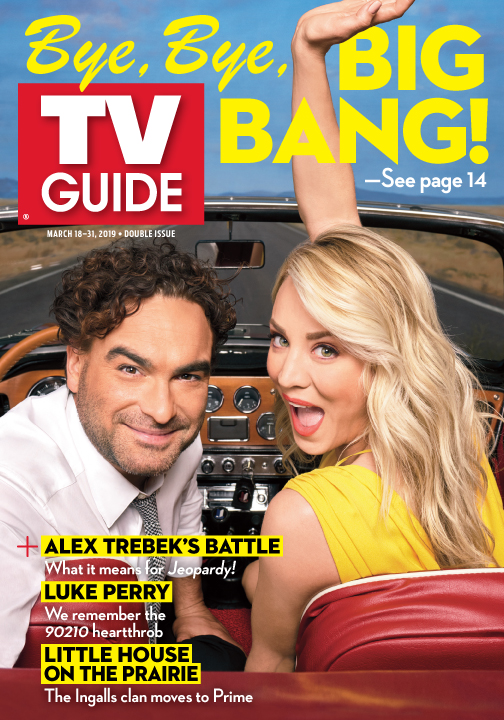 Saying goodbye can be tough. Saying goodbye to the most-watched program on TV right now, CBS's The Big Bang Theory, is even tougher. The cast bids a tearful farewell to the megahit and recalls first auditions, the reshoot of the pilot and more in this oral history.
Plus, honoring the deaths of Luke Perry and Katherine Helmond; Little House on the Prairie favorite moments; Mark Hamill on joining History's Knightfall; HBO's Barry is back for a bloody second round; Michael Bublé talks his latest special; new NBC drama The Village; Patricia Arquette discusses her deadly role on The Act; and the best of movies, streaming, sports and more.
Pick up a copy of the magazine on newsstands now.