ON NEWSSTANDS MAY 23, 2019
Summer Preview: All Rise for the Return of 'Designated Survivor'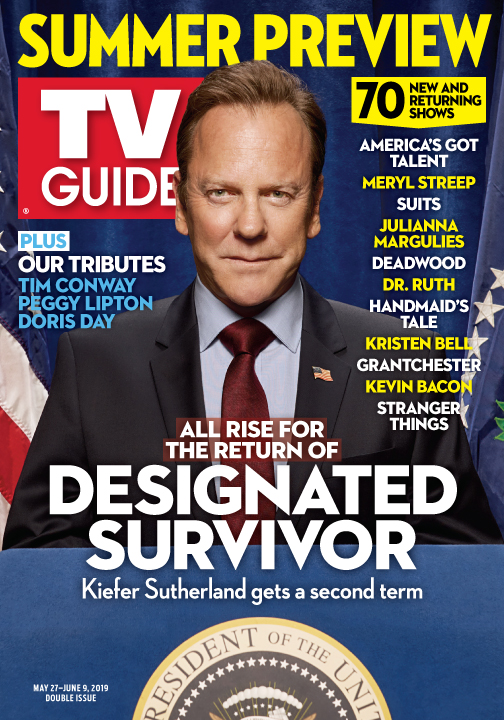 Kiefer Sutherland's White House drama is back…on Netflix. Expect more social issues and steamy sex scenes.
Also in this issue: There's a lot to be excited for this summer! We outline the biggest shows in our Summer Preview, including: Julianna Margulies's thriller The Hot Zone; Kevin Bacon returns to TV with City on a Hill; Fox's sunny BH09210; America's Got Talent's fresh faces; Meryl Streep joins Big Little Lies; Stranger Things; Veronica Mars and more.
Pick up a copy on newsstands now!