ON NEWSSTANDS JUNE 20, 2019
'Stranger Things': Hawkins, Indiana, Celebrates the Fourth of July—Until the Monsters Come Back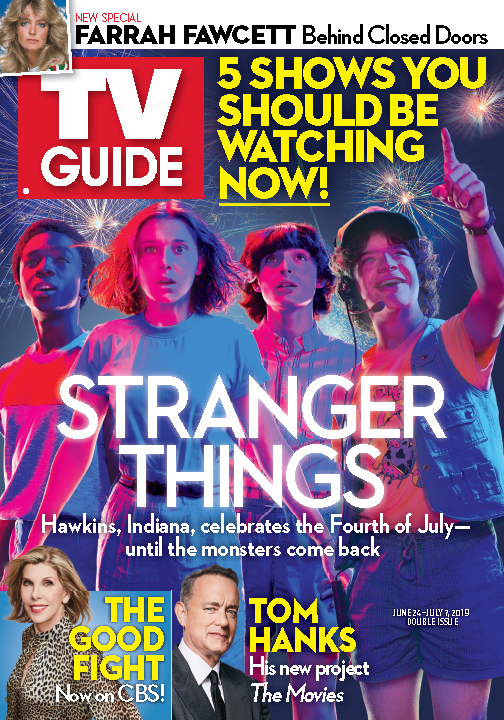 We dive into the five shows you should be watching right now. Our No. 1 pick? Netflix's sci-fi sensation Stranger Things.
Also in this issue: why we love Farrah Fawcett timed to a Reelz docu-special; a look at how the over-50 crowd is represented on television; Fred Savage lets us in on the joke of his new Fox series; Hallmark celebrates Christmas in July with a slew of holly jolly programming; an exclusive peek at Big Brother's first challenge; Marvel's Jessica Jones faces a new nemesis in the final season and more.
Pick up a copy on newsstands now!