On newsstands February 14, 2019
Rob Lowe: My Amazing Life on TV!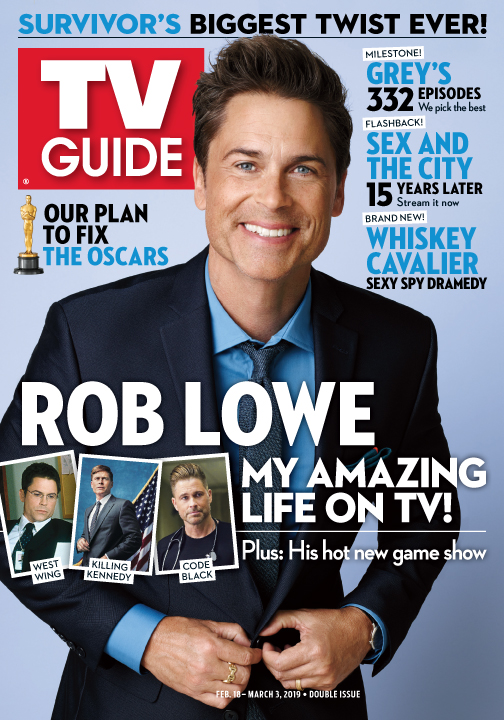 In this issue's cover story, we took a deep dive into the lengthy career of actor Rob Lowe, from his days on The West Wing to NBC comedy Parks and Recreation to medical drama Code Black, and more. Lowe also filled us in on his new Fox game show, Mental Samurai!
Plus, check out Our Plan to Fix the Oscars; a celebration of Grey's Anatomy's latest milestone; a preview of Survivor's twisty upcoming season; a look at ABC's brand-new spy series Whiskey Cavalier, starring Scott Foley and Lauren Cohan; The Good Doctor star Freddie Highmore directs; the latest scoop from the Television Critics Association's press tour; and the best of movies, streaming, sports and more.
Pick up a copy of the magazine on newsstands now.