ON NEWSSTANDS SEPTEMBER 26, 2019
Fall's Top Shows! Gwyneth Paltrow and Jessica Lange Head Up 'The Politician'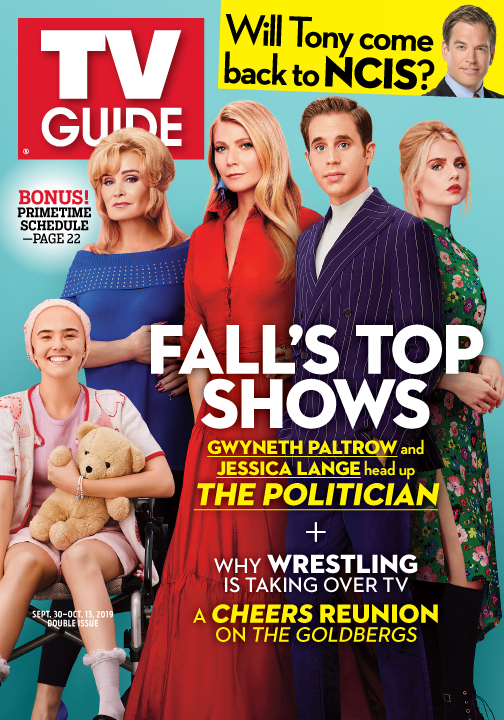 Is The Politician, Ryan Murphy's Netflix dramedy starring Ben Platt, Jessica Lange and Gwyneth Paltrow, the next big streaming hit? Here's what you need to know.
Also in this issue: a handy primetime broadcast schedule for the fall season; we explore the likelihood of Michael Weatherly's return to NCIS; the WWE and AEW take over television; a Cheers reunion on The Goldbergs; a tribute to the late Cokie Roberts; Perfect Harmony star Bradley Whitford recalls The West Wing; SEAL Team shoots abroad; hacker drama Mr. Robot begins its final wintry season; Cobie Smulders teases Stumptown; Terry O'Quinn plays a tech mogul on Emergence; Billy Bob Thornton previews Goliath's third season; and the best of movies, streaming, sports and more.
Pick up a copy on newsstands now!