ON NEWSSTANDS AUGUST 15, 2019
Fall Sneak Peek: PBS Favorite 'Poldark' is Back for its Farewell Season!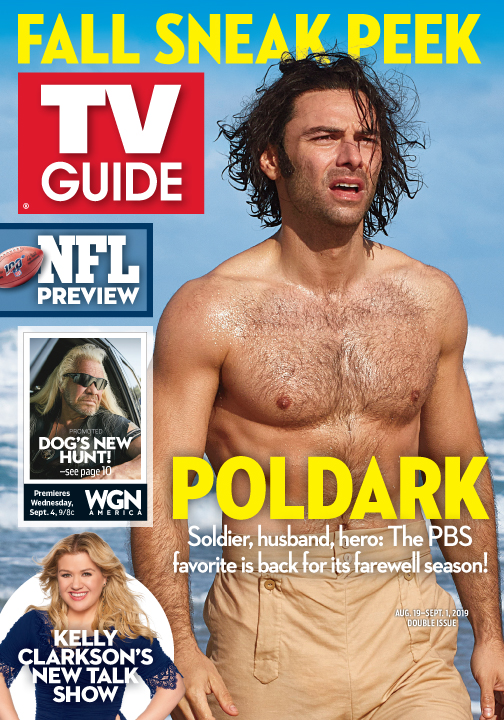 A sizzling-hot hero. An Outlander-esque love story. And intrigue! PBS's period drama Poldark kicks off its final season, and we've got all the scoop.
Also in this issue: Cobie Smulders, Walton Goggins and more stars to watch this fall; how Kelly Clarkson got her own daytime talk show; seven of this NFL season's biggest rivalries hit the field; Freaks and Geeks' creator reflects on 20 years; Mindhunter intensifies in Season 2; Anna Paquin joins The Affair for its twisty last season; the star of Jay Leno's Garage teases Season 5's celebrity guests; Queen of the South's game-changing finale; and the best of movies, streaming, sports and more.
Pick up a copy on newsstands now!