On newsstands January 18, 2018
Why (and How) 'Grey's Anatomy' Is Still a Huge Hit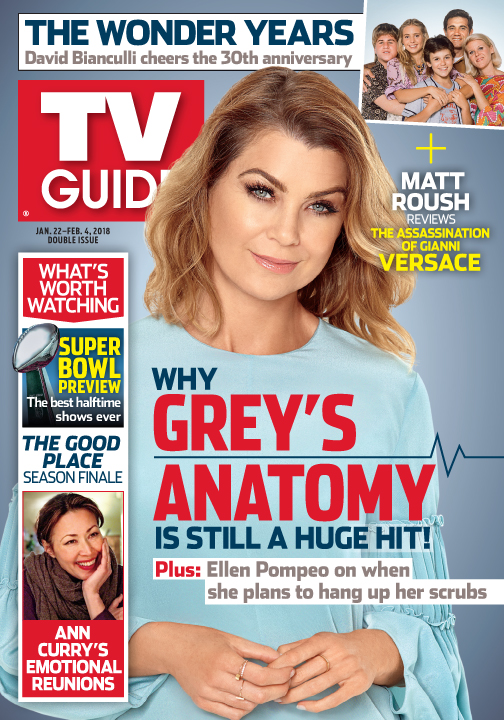 Debbie Allen was out in Los Angeles recently when a group of excited teens approached her. "They wanted to tell me how much they loved my character and the show," says the actress, who plays Grey's Anatomy's formidable Dr. Catherine Avery and serves as one of its directors and executive producers.
It's a rare accomplishment for a TV series to make it to 14 seasons and 300-plus episodes. It's even rarer when a show not only retains its longtime viewers—11 million and counting—but adds new fans, particularly those in the coveted 18–49 demographic that keep ad dollars flowing. (Grey's is ABC's No. 2 show in this demo.)
Also in this issue:
The Wonder Years: David Bianculli cheers the classic's 30th anniversary.
Mom: Allison Janney and Anna Faris celebrate 100 episodes of their critically-acclaimed CBS comedy.
Planet Earth: Blue Planet II: How did they do that? Fun facts from the eye-popping series.
Plus: Super Bowl preview, The Good Place season finale, Ann Curry returns to TV, hot scoop from winter press tour, John Dickerson joins CBS This Morning and the best of movies, streaming, sports and more.