On newsstands November 8, 2017
The Biggest Show in the World: 'NCIS' is Going Strong After 15 Years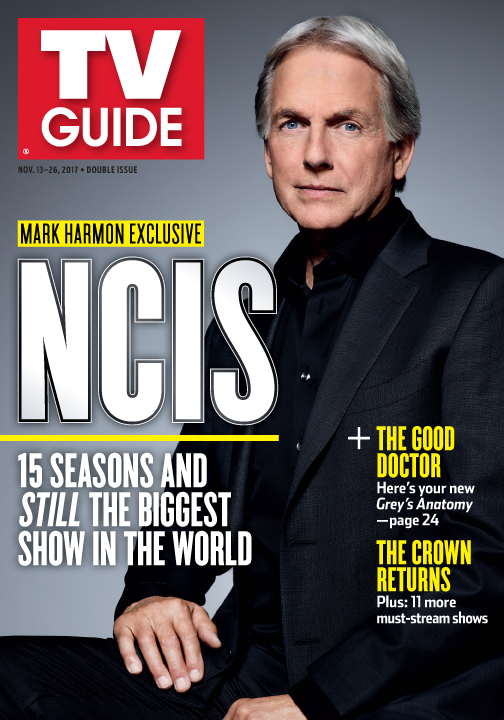 He's the No. 1 star on the world's No. 1 drama on TV's No. 1 network. But you'd be hard-pressed to find anything showboat-y about Mark Harmon.
The veteran actor, currently in his 15th season as Special Agent Leroy Jethro Gibbs on CBS's NCIS, settles down for a chat at a mom-and-pop diner not far from his home in Los Angeles. This is one of Harmon's longtime hangouts, and it's due to go out of business soon—yet another victim of an unaffordable rent hike. That looming event has him feeling nostalgic and a bit melancholy. Like Gibbs, the 66-year-old Harmon is a guy who radiates old-school decency and honesty. He deflects praise. He dodges any talk of status or power. His modesty would be maddening if it weren't so refreshing. Is it possible for a TV superstar to actually be normal? Probably not. But Harmon comes damn close.
Also in this issue:
Fall Streaming Preview: Westerns are back! Inside Godless and the return of Longmire; Spike Lee's She's Gotta Have It adaptation; Marvel's The Punisher; and three things to know about The Crown's second season. Spoiler alert: There's a major royal scandal ahead.
The Good Doctor: Freddie Highmore brings TV's latest hero to life on ABC's breakout hit of the season.
Plus: Outlander's big outbreak, Mindy Kaling picks her favorite The Mindy Project episodes, Bull celebrates Turkey Day and the best of movies, streaming, sports and more.