Oprah Winfrey and the Ladies of OWN's 'Greenleaf' Preview the Highly-Awaited Season 2 (Exclusive!)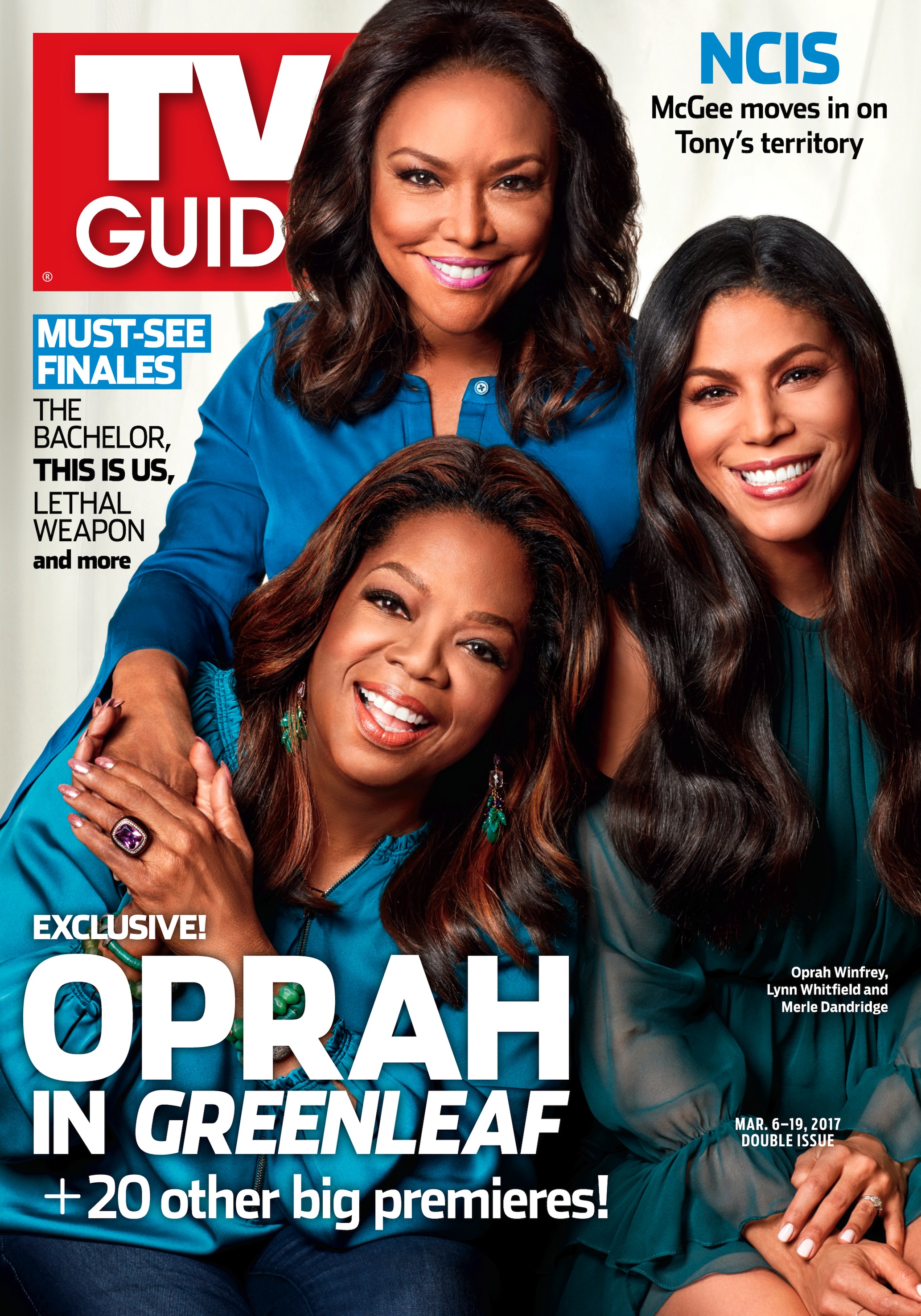 OWN's flagship series, Greenleaf—a glamorous, sin-packed melodrama about a black megachurch in Memphis—ended its premiere season with family pedophile Uncle Mac (Greg Alan Williams) getting out of jail by incriminating his revered  brother-in-law, Bishop Greenleaf (Keith David), for arson and manslaughter. Now the dominoes fall.
When the show returns, three months have passed and the bishop is enmeshed in scandal, church profits are plummeting, and sister-in-law Mavis (Oprah Winfrey) has become a pill-popping drunk. But the bishop's highfalutin wife, Lady Mae (Lynn Whitfield), remains in deep denial, refusing to acknowledge that she knew Mac molested her daughter Faith—a horrifying situation that led to the girl's suicide.
Then there's eldest daughter Grace (Merle Dandridge), the avenging angel who exposed Mac and got him arrested. "Grace came back to town to set things right in her dysfunctional family," says series creator Craig Wright. "But she's like a universal acid that cuts through everything. All this chaos can be traced directly back to her." And how's this for irony? With the bishop sidelined, it's now up to Grace—who has big issues with God—to save the church she intended to bring down. "Grace is our Michael Corleone," says executive producer Clement Virgo. "She wanted nothing to do with the Greenleafs, but now that the family is in crisis, she's been pulled back in."
Can Grace save her father's legacy? Will Lady Mae ever wake up? Does Mavis survive her descent into the valley of the dolls? Winfrey, Whitfield and Dandridge have come together at the luxurious Bacara Resort & Spa in Goleta, California (just a hop, skip and limo ride from Winfrey's home in Santa Barbara), to share some grim but super-soapy news: It's going to get a whole lot worse for the women of Greenleaf before it gets better!
Read the full story here.
Also in this issue:
• This Is Us: Our report on all the hankies you will need for the emotional smash hit drama's first season finale.
• Kevin Can Wait: Star Erinn Hayes captures the hijinks and goofy behind-the-scenes of the Kevin James comedy series.
• NCIS: Fan favorite Sean Murray comes into his own as Timothy McGee, aptly filling the large shoes of Michael Weatherly's Tony on the CBS procedural.
• John Lithgow: The 71 year-old Emmy winner shows no signs of slowing down on TV as he discusses The Crown and his brand-new NBC docu-laffer Trial & Error.
• Plus: Saturday Night Live and Tucker Carlson Tonight are enjoying a post-election ratings bump, musician/actor John Legend—fresh from the Academy Awards—tells us about playing Frederick Douglass on WGN's Underground, Chicago P.D. star Sophia Bush tells us her TV obsessions, The Vampire Diaries draws blood for the very last time, The Catch returns, The View visits Disney World and the best of movies, streaming, sports and more.