Gordon Ramsey Is All Fired Up! The Super-Chef Gets Summer Cooking With Gas With His Hot New Live Competition Show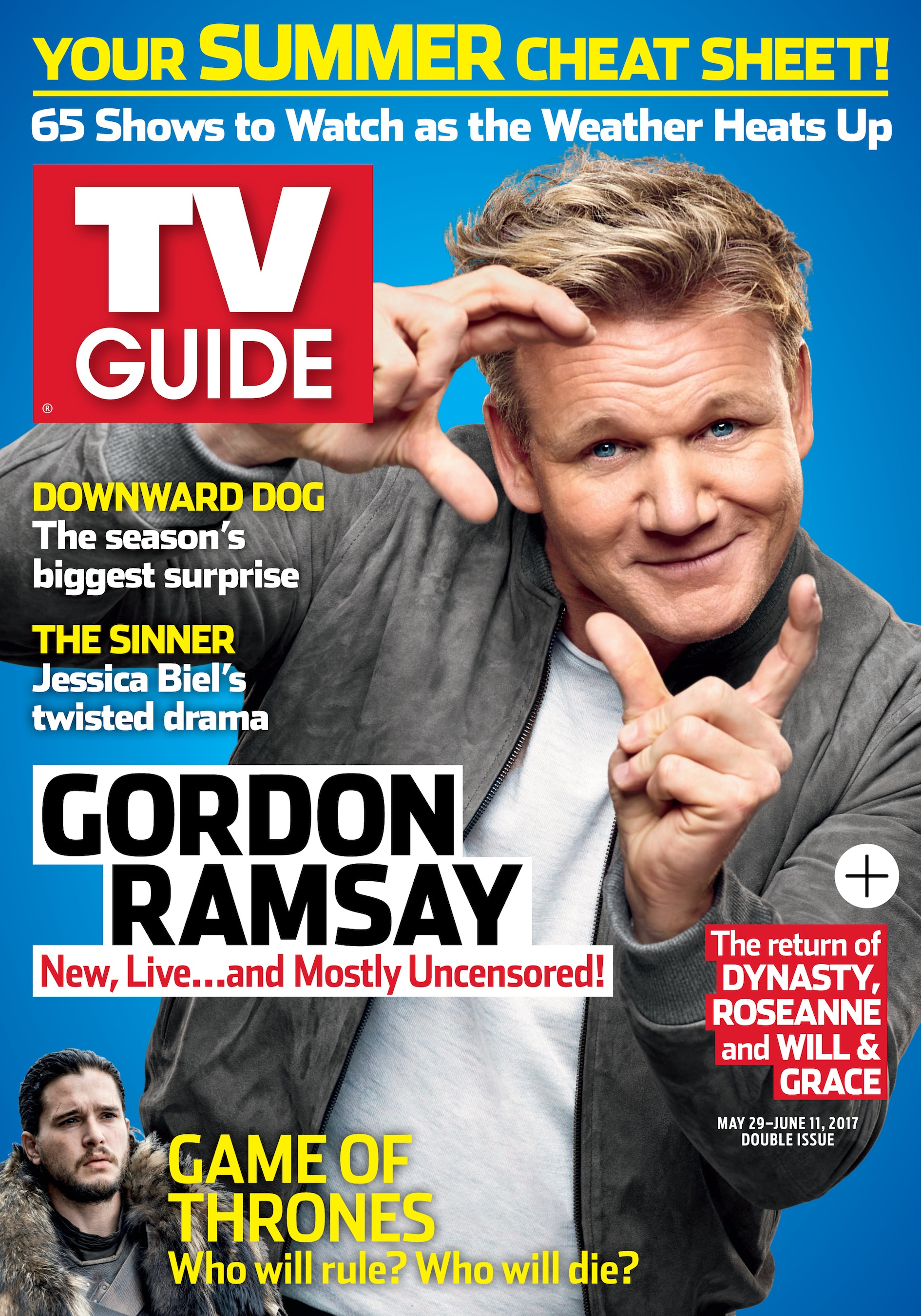 Get your mind out of the gutter! According to international superchef Gordon Ramsay, the F in his new Fox series, The F Word, stands for "food" and "family." But we'll see about that. With this latest TV venture, the hilariously temperamental potty mouth—whose string of hits includes Kitchen Nightmares, Hotel Hell, Hell's Kitchen, MasterChef and MasterChef Junior—is boldly going where he's never gone before. This is live TV, people! And the stress and anxiety will be off the charts. Each episode pits two groups of amateur cooks against each other—they're families, friends, coworkers—and they must take over a state-of-the-art restaurant and prepare a dazzling meal for over 80 nitpicky guests. The winners pocket $100,000. But will they survive the wrath of Ramsay? We corralled the bodacious Brit to get a taste of what he serves up best: hot dish!

Plenty goes wrong on all your TV shows. In fact, you've made a fortune yelling profanities at cooks who screw up. What makes going live so different? It's uncharted territory. I've never been this excited about a show! This is the first time the public will truly experience the electrifying buzz of a happening, functioning restaurant. Professional chefs go live every night—and it's so theatrical! Our restaurant opens half an hour before we hit the air so that, at exactly five seconds past 9 o'clock, the viewers will be thrown right into the energy and excitement. [Laughs] We're also live because I enjoy putting people on the spot.
Admit it. You also love to torture the censors. I like nothing better than when I do a cooking segment on one of the morning shows and they say, "We're live!
Read the full story here.
Also in this special Summer Preview issue:
Best of Summer: Dramas: Meet the thespians behind Still Star-Crossed, the Romeo & Juliet-inspired latest from ShondaLand; Jessica Biel makes a bloody return to the tube with The Sinner.
Best of Summer: Game Shows: Mario Lopez hosts an all-new Candy Crush, this time on your TV screen!; an all-new Gong Show fulfills your need to watch amateur talent peddle their wares.
Best of Summer: Sci-Fi/Fantasy: Who will rule them all in the penultimate season of Game of Thrones?; Preacher gets holy once again; Midnight, Texas—from the author of True Blood—is ready to scare up some summer thrills.
Best of Summer: Comedies: Niecy Nash bares some Claws in TNT's newest; Sutton Foster clues us in on the newest Younger shocker.
• Plus: Matt Roush names his early picks for the best of the fall, an early look at Ray Romano and Chris O'Dowd in Get Shorty, Prison Break's Mark Feuerstein tells us his TV favorites, a remembrance of character actor Powers Boothe, Master of None writer/producer Alan Yang weighs in on his impressive résumé, and the best of movies, streaming, sports and more.