On newsstands August 30, 2017
Fall Preview! A Day-by-Day Look at All of the Upcoming Season's Hottest New TV Shows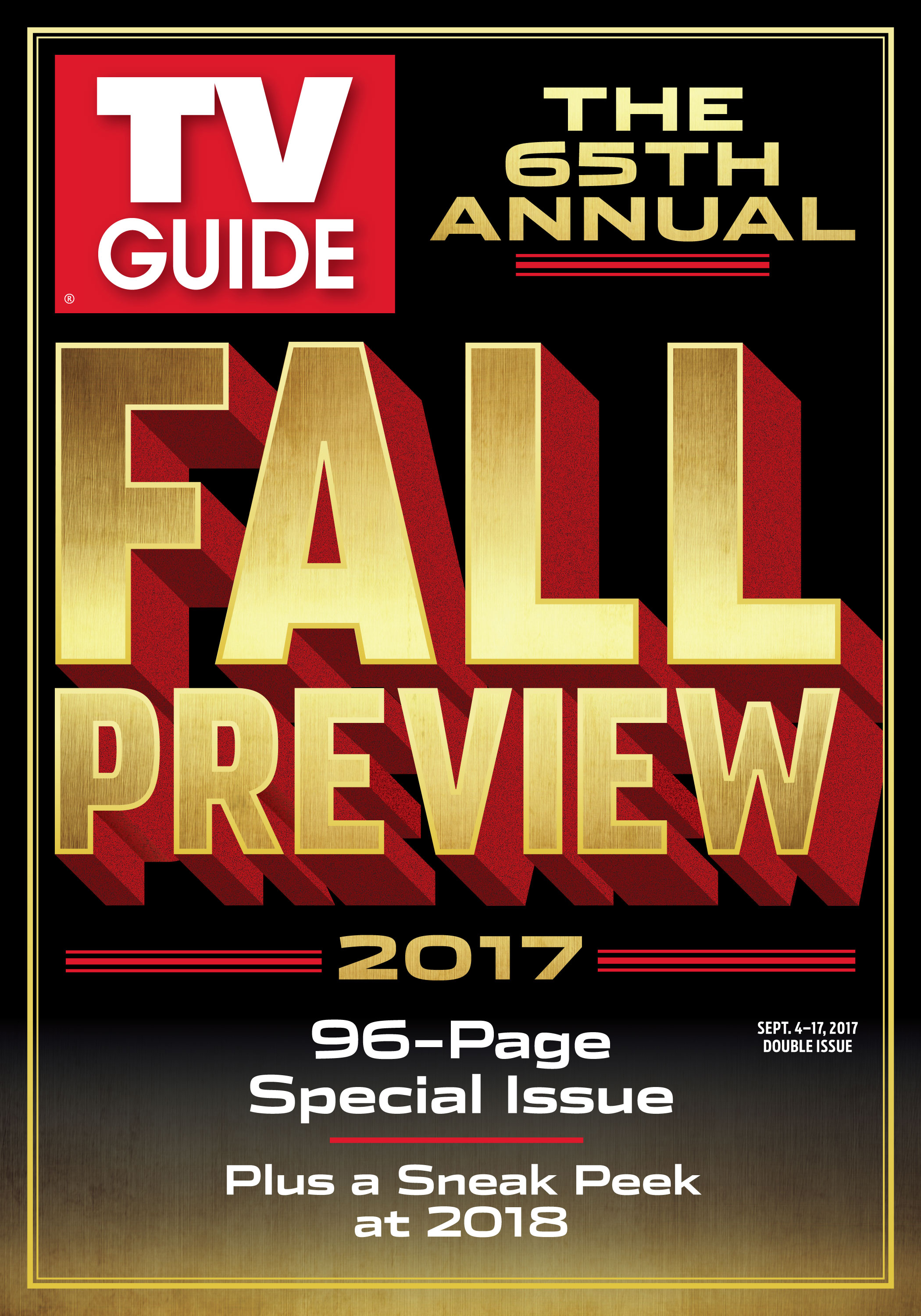 There is a wealth of new comedies, drama, spinoffs and more, so to kick off our annual Fall Preview, here's our own Matt Roush's take on everything coming your way in just a matter of weeks:
Stop me if you've heard this one. On second thought, that wouldn't get you very far in a fall season that feels like a time warp into TV's past, with remakes, revivals, spinoffs and comebacks the norm. For those who regard TV as a source of comfort food, the more familiar the better, this year is a smorgasbord.
As always, some morsels are tastier than others. Consider CBS's Young Sheldon, a promising spinoff that's anything but a clone of the phenomenally successful The Big Bang Theory. With nostalgic Wonder Years–style narration from Adult Sheldon (Jim Parsons), this sweetly funny comedy introduces a 9-year-old savant (Iain Armitage)—as adorable as his older self is prickly. Entering an unruly East Texas high school in 1989, the primly precocious pipsqueak rattles adolescents and grown-ups who don't know what to make of him. But his devout and devoted mom (the terrific Zoe Perry) has his back. So far, so do we.
A jubilant mother-son bond also fuels fall's most refreshingly original comedy: ABC's The Mayor, starring charismatic Brandon Micheal Hall as witty wannabe rapper Courtney Rose, the most unlikely politician since you-know-who. In the upbeat pilot, Courtney finds his true voice in public service after running for local office as a stunt and—to everyone's shock—getting elected. Yvette Nicole Brown (Community) is his secret weapon, a feisty single mom helping her baby succeed at any cost.
Spoofing sci-fi classics is a popular trend this season, but Seth MacFarlane's splashy salute to Star Trek for Fox, The Orville, can't decide if it's a knockabout parody or an earnest homage and fumbles at both, not as hilarious nor as exciting as it needs to be. Just as derivative but more successful because it commits to its goofiness is Fox's X-Files–like paranormal sitcom Ghosted, which benefits from the mismatched-buddy chemistry of its geeky misfit leads, Adam Scott and Craig Robinson.
Best of this satirical lot is Hulu's uproarious Future Man, tipping its cap to The Last Starfighter as it thrusts video-game nerd Josh Hutcherson (The Hunger Games) into a time-tripping fantasy adventure alongside warriors from the future who can't believe this weakling may be the savior of humanity. Young and old Sheldon would love this one.
In this issue:
Monday: Bobby Moynihan and John Larroquette share DNA in Me Myself & I, The Brave partners up Anne Heche and Mike Vogel, Mark Feuerstein gets personal with 9JLK and Valor suits up on The CW, and more.
Tuesday: Edie Falco returns to TV for a new Law & Order spinoff series, The Mayor raps its way to our hearts, Kevin (Probably) Saves the World, and more.
Wednesday: David Boreanaz trade forensics for fatigues in SEAL Team, and Dynasty looks to the 21st century.
Thursday: The action thriller S.W.A.T. gets a new sheen, Kyra Sedgwick spends Ten Days in the Valley, and Will & Grace's besties take over primetime once again.
Weekend: Marvel unleashes Inhumans, Adam Scott and Craig Robinson get Ghosted, five things to know about Seth LacFarlane's The Orville, James Franco and Maggie Gyllenhaal light up The Deuce and much more.
• Plus: A look at highly-competitive and hard-to-pin-down race for the 69th Primetime Emmys, new faces on Code Black and Great News, Savannah Guthrie on her TV wish list, and the best of movies, streaming, sports and more.