On newsstands January 31, 2019
ELVIS: Inside NBC's All-Star Tribute to The King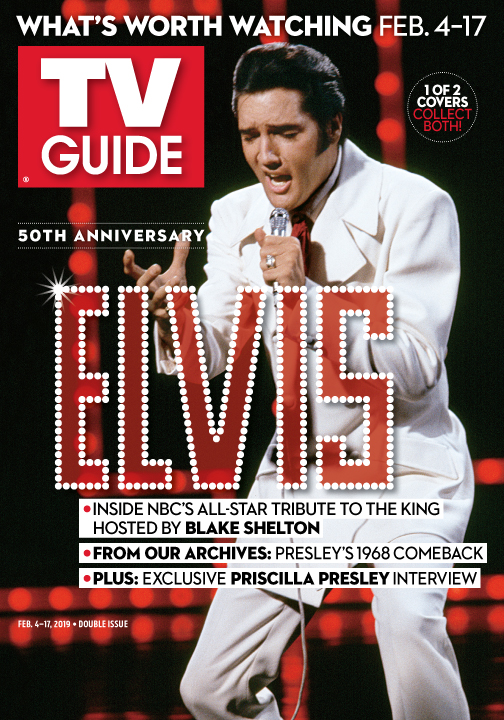 We're all shook up! In this issue's cover story, we dive into the world of Elvis Presley, starting with NBC's Elvis All-Star Tribute, which honors the King's 1968 special with performances by Jennifer Lopez, Blake Shelton and more. Also, read an exclusive interview with Presley's ex-wife Priscilla and two incredible re-printed stories from the TV Guide Magazine archives: a 1956 story where Presley comments on his signature moves and being called "Elvis the Pelvis"; and a behind-the-scenes look into the famed '68 special.
Plus, scoop on Supernatural's 300th episode and the return of Jeffrey Dean Morgan to the demon-hunting series; The Walking Dead amps up the terror for its midseason premiere; Harry Potter's Daniel Radcliffe gets funny in Miracle Workers; Rita Moreno discusses her storied career; and the best of movies, streaming, sports and more.
Pick up a copy of the magazine now. And don't forget to collect both covers!