On newsstands March 1, 2018
'American Idol' is Back! Can the Star-Making Machine Do it Again?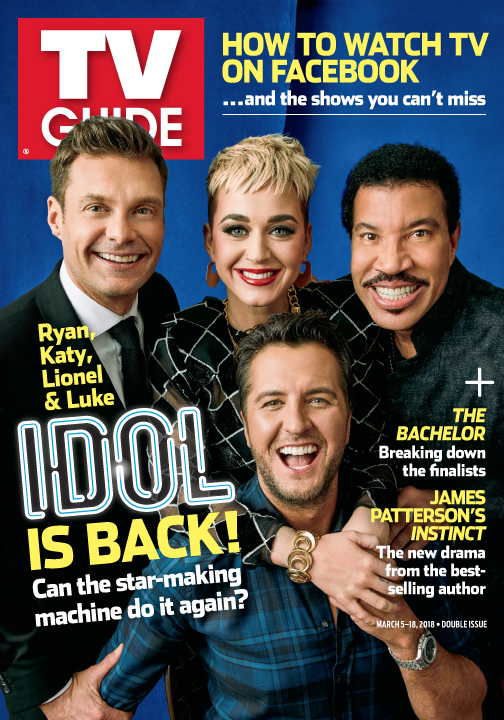 It's Hollywood Week at ABC's American Idol, but music isn't the only thing on the agenda. The infamous portion of the competition—where contestants are pushed out of their comfort zones with solo and group performances—has taken its toll on the aspiring singers, and many of them struggle to remember their song's words. They are, however, not the ones about to be blindsided.
When an impassioned Lionel Richie stands to speak to a set of hopefuls after a performance, his fellow judges, Katy Perry and Luke Bryan, stealthily work together to put a whoopee cushion on his chair. Though the cushion doesn't make as loud a sound as the duo had hoped, they're clearly amused with themselves. "I tried to bring some dignity to the show," Richie, who has an Oscar and two Grammys, jokingly bemoans.
This is American Idol, the reality competition that sets out to find new chart-toppers—and aired what was billed as a series finale two years ago on Fox. But the door was left open when host Ryan Seacrest closed out that April 7, 2016, show, saying goodbye "for now." Cut to 2017, when a number of networks expressed interest in reviving the series. While Idol was no longer the knockout juggernaut of its early years, it was still a Top 20 show in its final season.
Also in this issue:
How to Watch TV on Facebook: Everything you need to know about the social media platform's expanding slate of original video content.
Instinct: Alan Cumming stars as a gay crime profiler in this adaptation of James Patterson's bestselling thriller.
Rise: A group of talented high schoolers, along with two very driven teachers, try to bring Spring Awakening to the stage.
Plus: What Ryan Murphy's new Netflix deal means for your favorite shows, Crazy Ex-Girlfriend goes on tour, Marvel's Agents of S.H.I.E.L.D. celebrates 100 episodes, Neil Patrick Harris talks Genius Junior and the best of movies, streaming, sports and more.