Wednesday, January 25, 2017
'24: Legacy': Everything you need to know about the new spinoff series!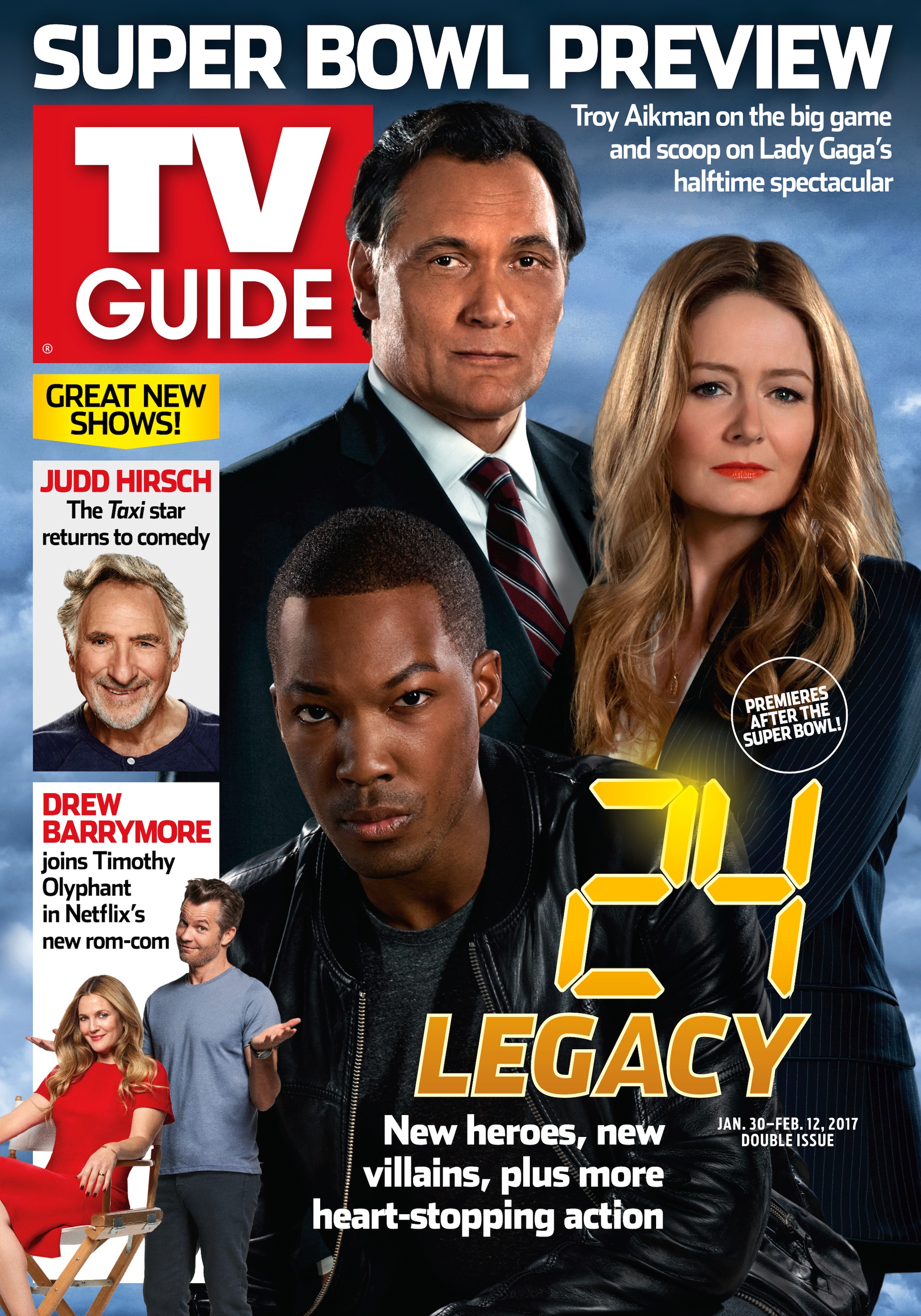 Actor Corey Hawkins stares intently at a video monitor, riveted as his costars Jimmy Smits and Miranda Otto film a charged exchange for an upcoming episode of Fox's 24: Legacy. Hawkins (Straight Outta Compton) has finished his scenes for the day, but he's transfixed by the sequence being shot on the show's Atlanta set. When the actors nail the intended emotion, the star pumps his fist excitedly, expressing his joy to the crew.
Soon all eyes will be on Hawkins. After eight seasons, a TV movie and an event series, Legacy is the first version of 24 without Kiefer Sutherland's Jack Bauer (last seen being escorted to a Russian prison in 2014's 24: Live Another Day). Legacy follows Eric Carter (Hawkins), a former Army Ranger who participated in a deadly raid—spearheaded by Counter Terrorism Unit Director Rebecca Ingram (Otto)—that took out terrorist leader Ibrahim Bin-Khalid. Once home, Eric attempts to move on with his life; six months later, he learns that most of the Rangers on his team have been murdered, and a loose thread from the mission could endanger people around the world.
Read the full story here.
Also in this issue:
• Santa Clarita Diet: Drew Barrymore plays a real-estate agent whose hunger for life takes on a whole new life in this new Netflix series co-starring Justified's Timothy Olyphant.
• The Young and the Restless: Y&R star Eric Braeden previews his startling new memoir, in which he reveals a shocking family secret and meeting feisty soap opera Jeanne Cooper.
• The Path: The second season of Hulu's mysterious cult drama starring Breaking Bad's Aaron Paul gets even darker.
• Superior Donuts: Comedian Jermaine Fowler grills his Donuts costar Judd Hirsch on his comedy idols, his Taxi days and much more.
• Plus: Bill Paxton in Training Day, Quantico scene stealer Russell Tovey, the incoming brood of MasterChef Junior, Dan Stevens goes full Legion, football hero Troy Aikman pens a very special Super Bowl-centric guest column, and the best of movies, streaming, sports and more.