On newsstands December 20, 2018
2018 Winners! The Best Shows of the Year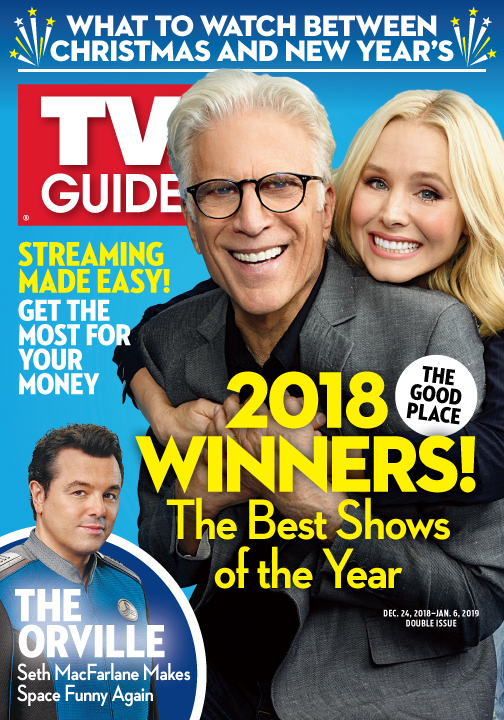 1 / The Americans

Some series are better off for not going out with a bang. FX's brilliant spy drama The Americans was true to its morally ambiguous self with the chilly, bitter and haunting final episode. 
Death might have been a gentler punishment for Russian spies-next-door Philip and Elizabeth Jennings (Matthew Rhys and Keri Russell) than the aching void they face upon returning to their unwelcoming motherland, together yet alone, in the bleakest of open endings. John le Carré couldn't have scripted their exodus from America, where they'd been embedded long enough to plant roots and raise a family, with more shattering consequence. 
Pick up a copy of the magazine for more.
Also in this issue:
The Orville: Creator-star Seth MacFarlane and costar Adrianne Palicki talk round two of Fox's space romp.
Streaming Mady Easy!: We break down the tech, the services and more in five simple steps to make you (yes, you!) a streaming pro.
Going for the Gold: Senior Critic Matt Roush gives his take on who should and who will most likely win at the Golden Globes in January. Will The Marvelous Mrs. Maisel make another big splash?
Plus: Chef Anne Burrell talks the lastest season of Worst Cooks in America; the best bets from the annual Twilight Zone marathon; Catherine Zeta-Jones dishes on Queen America; and the best of movies, streaming, sports and more.