On newsstands January 4, 2018
2018 Preview: 'Trading Spaces' is Back This Spring! Plus, More Shows We Can't Wait to See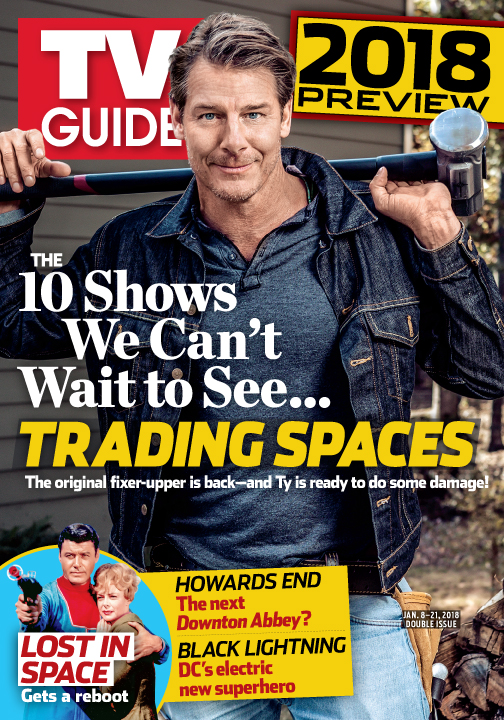 For a show that's all about major overhauls, Trading Spaces will be remarkably unchanged when it makes its much-anticipated return to TLC later this year. That becomes abundantly clear just moments into the first episode of the revived series (the original aired from 2000 to 2008). Wondrously upbeat host Paige Davis is imploring two sets of neighbors—clad in hokey red and blue team shirts—to swap keys to their homes. The same earwormy theme music scores the exchange. Then Davis utters that familiar phrase: "Are you ready to trade spaces?"
Also in this issue:
2018 Preview: Netflix reboots Lost in Space; The CW welcomes new hero Black Lightning; Hayley Atwell stars in a new adaptation of Howards End; Alan Cumming solves crime on Instinct and many, many more!
The Fallout Continues: Robin Wright takes over on House of Cards, Mario Batali's been axed from The Chew and more network responses to the latest wave of allegations and misconduct.
What the Heck is Net Neutrality?: Burning Questions on what the new rules mean for you.
Plus: the top 50 series of 2017, Tyra Banks returns to America's Next Top Model, celebrating Breaking Bad's 10th anniversary, and the best of movies, streaming, sports and more.