On newsstands February 1, 2018
The Winter Olympics: Your Complete Guide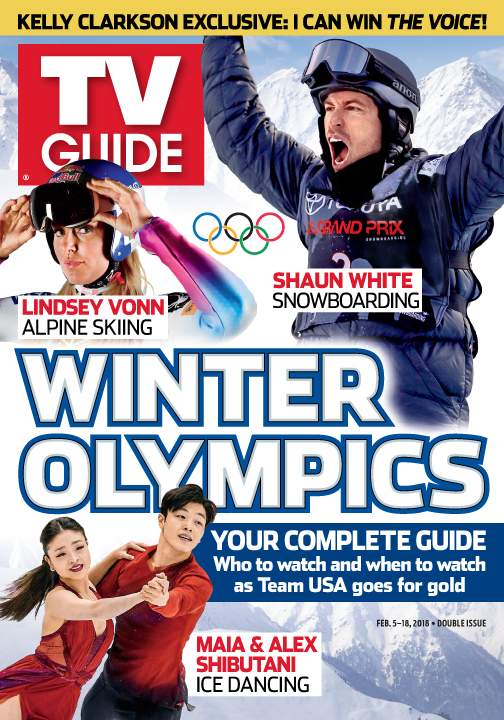 The mascot for the Winter Olympics in PyeongChang, South Korea, is a white tiger named Soohorang that symbolizes protection. Given the political unrest on the Korean peninsula this past year, it was a fitting choice. Thankfully, there's been a recent thaw in relations between South and North Korea, whose delegations are expected to march into the opening ceremony together on February 9.
Also in this issue:
Kelly Clarkson Exclusive: The Grammy- and Idol-winning pop star on how she plans to conquer The Voice this season.
Absentia: We met with Castle vet Stana Katic to chat about her return to television in the new Amazon Prime thriller.
Homeland: There's a POTUS on the loose! Carrie and Saul have a mess to clean up in Season 7 of the Showtime political drama.
Trend Alert: Murphy Brown, Party of Five and more old favorites are returning in the latest reboot and revival craze.
Plus: Columnist David Bianculli examines the networks that have resisted the cry of rebranding, the best episodes of ER to stream, everything you need to know about The Bachelor Winter Games, Wonder Woman hits HBO and the best of movies, streaming, sports and more.